What Are Anti-Passback Technologies & Why Do We Need Them?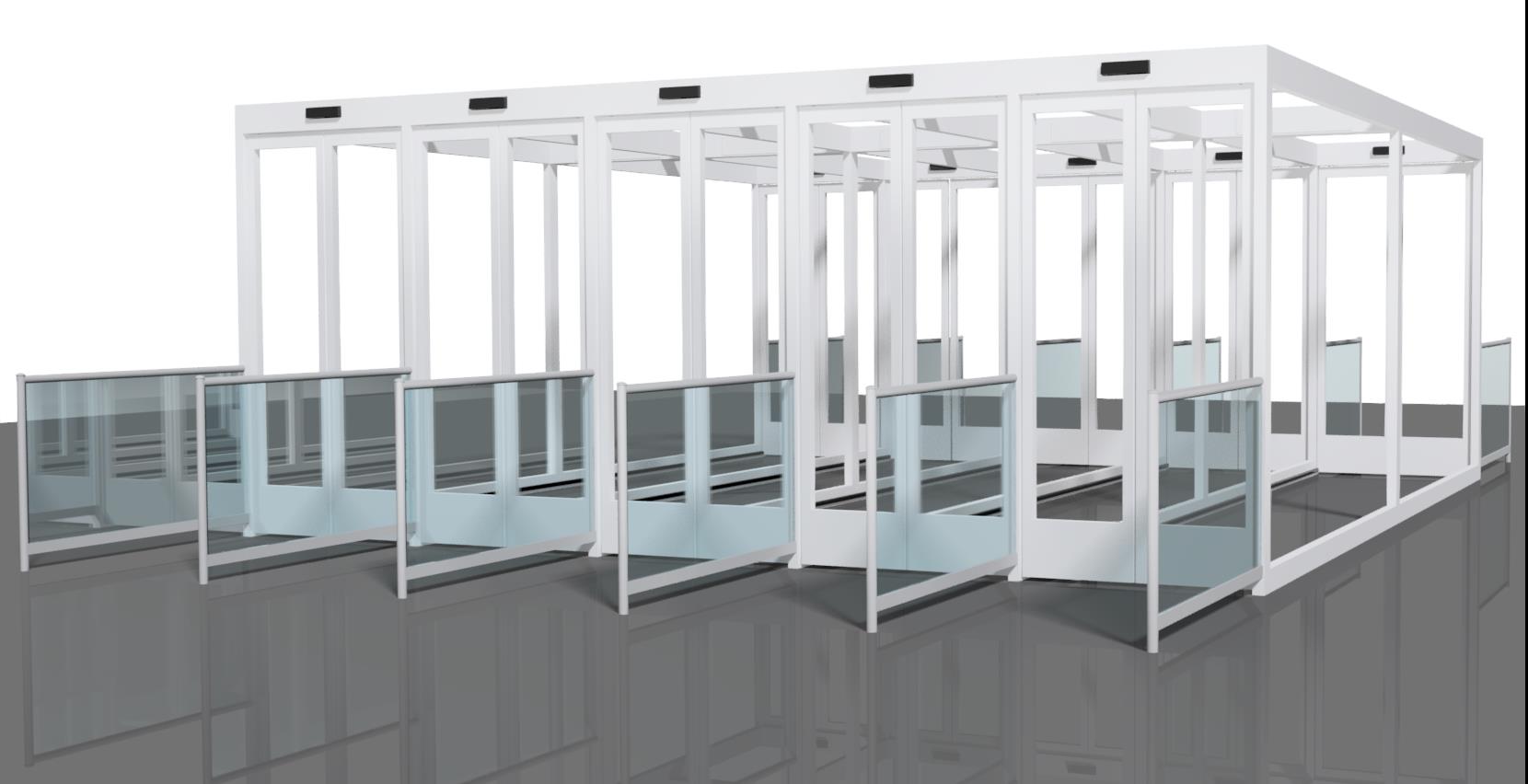 In spite of the name, anti-passback is actually quite simple and has become increasingly common. In its simplest form; Anti-Passback security entrances use built-in security protocols that prevent users from passing cardholder credentials to an unauthorized person for improper access and misuse of a given access control system. In their most common application anti-passback access control systems are designed to detect and prevent an individual from gaining access to your facility through dedicated exits. Basically, these dedicated lanes are programmed to let people leave but not enter a facility, specifically in places where security is paramount – like your local airport.
In fact, Airports are one of the foremost instances of Anti-Passback Technologies. As they use them to enforce the flow of passengers exiting from the departures/arrivals area to the baggage claim or terminal exits.
How does Anti-Passback Work?
Simply, Anti-passback access control systems use motion and presence sensors to detect persons loitering in areas that should be vacated. When activated, sensors transmit signals to the Programmable Logic Controller (PLC) which in turn employs pre-programmed ladder logic to respond to the event. Upon detection, the PLC then locks the door into the facility and simultaneously signals security personnel of the attempted breach. It can also activate annunciators that can give direction to leave the area and go through the approved entrance area to enter the facility.

hese Anti-Passback security entrances allow for detection and prevention, which are critical functionalities for any door access control system. The Department of Homeland Security requires these functionalities to be approved as an Anti-terrorism Technology (ATT). Anti-passback detection and prevention are just two of the security features that are included in Isotec Safety Entrances®.
Custom Built Anti-Passback Access Control Systems
Since facility security requirements and dimensions vary from site-to-site, Isotec Safety Entrances® and integrated technologies are site-specific in design and configured to meet a facility's required scenario of operations. This includes various market verticals such as airports, courthouses, police stations, military installations, and commercial facilities.
Our site-specific designs, engineering, and scenarios of operation ensure that we deploy risk-appropriate safety and security for your facility. The custom security entrances use complex mantrap, Exit Lane Breach Control (ELBC), and anti-passback security entrances to prevent people from entering facilities through unsecured points of egress.