Exit Lane Breach Control for Enhanced Airport Security
Airport security is paramount to the safety and wellbeing of all passengers and airport employees. To keep our airports secure, new airport access control technology is constantly being developed that can provide early detection of suspicious articles or activity and enhance the security measures that are already in place. A major of area of concern is unauthorized re-entry after leaving security, and many airports need to update this weak point in door entrance systems. Technology, such as ISOTEC's Exit Lane Breach Control (ELBC) system, enables airports to eliminate additional costs for excess staff by streamlining the process of secure exit throughout the airport.
Airport Security Technology
Airport security systems have witnessed a tectonic shift towards biometric access control systems ever since the events of September 11. Many airports found themselves moving away from manual security systems, and into this new world of airport access control. Our airport security technology are designed to coordinate with your existing systems and newer third technologies to create automated solutions for every stage of the passenger process. Additionally, one of the many aspects that make our airport security systems stand out from the crowd is our capability to work with buildings' designs – this means we work with you to retrofit our systems to adhere to the look of your terminal.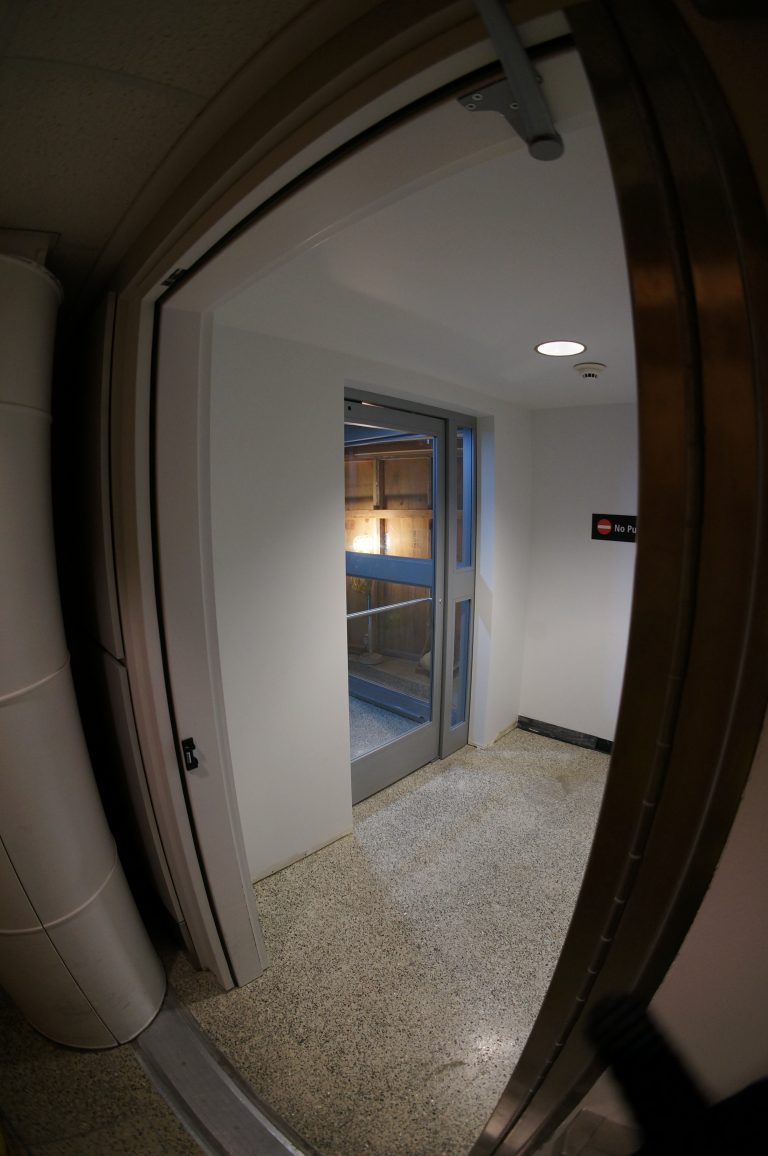 TSA Challenges in Airport Access Control
The process that the Transportation Security Administration (TSA) follows is known to create a significant bottleneck in terms of new technology with a policy that impedes updates to their security systems. This means that the technology in place at many airports is at or approaching the 10-year mark – this equipment is outdated and obsolete, especially when compared to what is available. By having standards in place that dictate any new companies' products must already have been used in airports means that no new and better airport security solutions can be introduced.
Leaving airports more vulnerable to breaches and other incidents due to poor policy isn't just dangerous for citizens, it's expensive as well. This policy creates a monopoly which then increases costs for airport operators and doesn't deliver technological solutions that can protect against modern security threats. 
If you're an airport operator interested in advancing towards more robust and secure access control technology for your airport and you meet the requirements for the criteria identified by 49 U.S.C. § 44920, you have the ability to submit a proposal to the TSA that outlines your proposed changes.
Exit Lane Breach Control Systems From ISOTEC
We also pair various levels of airport security measures to ensure safety – our entrances are not simply mantraps or anti-piggybacking airport entrance systems and are more so a fusion of several different factors that bolster one another to create a fully-integrated airport access control system. Most recently, the addition of Millimeter Wave (MMW) Detectors allows us to leverage advanced imaging technology that is exclusive to Isotec Safety Entrances for airports. These systems allow threats of nearly any size and material to be noticed, even down to a something as small as a micro-sd card.
As a subject matter expert on airport security technology, solutions, and automated airport access control systems, Isotec Security received the Certificate of Designation from the Department of Homeland Security for developing and deploying Qualified Anti-terrorism Technologies. 
ISOTEC has installed countless ELBC systems in numerous municipal buildings to help control the flow of people and prevent unauthorized re-entry into specific zones. To discuss your enhanced airport security needs and learn more about our Exit Lane Breach Control (ELBC) system, contact our team and we'll let you know about available pricing and leasing options. Schedule a free security risk assessment with our team today to learn more about available airport access control solutions.
We are honored to be Designed Qualified Anti-Terrorism Technology by the Department of Homeland Security. We have several base products listed under our GSA contract and are privileged to have crafted unique systems for several top government facilities. Please reach out to see what our team can do to create the perfect Safety Entrance for you.