Isotec's Safety Entrances & Custom Security Doors
Isotec develops innovative safety entrances & access control systems for government, public and private business, colocation centers, and places of worship. Suffice it to say, our end-to-end access control solutions are designed for a variety of specialized markets and industries worldwide; in fact our Safety Entrances® are one of the safest ways to provide weapons prevention and access control for your facility's entrances; thus protecting the lives of your people, and those they serve.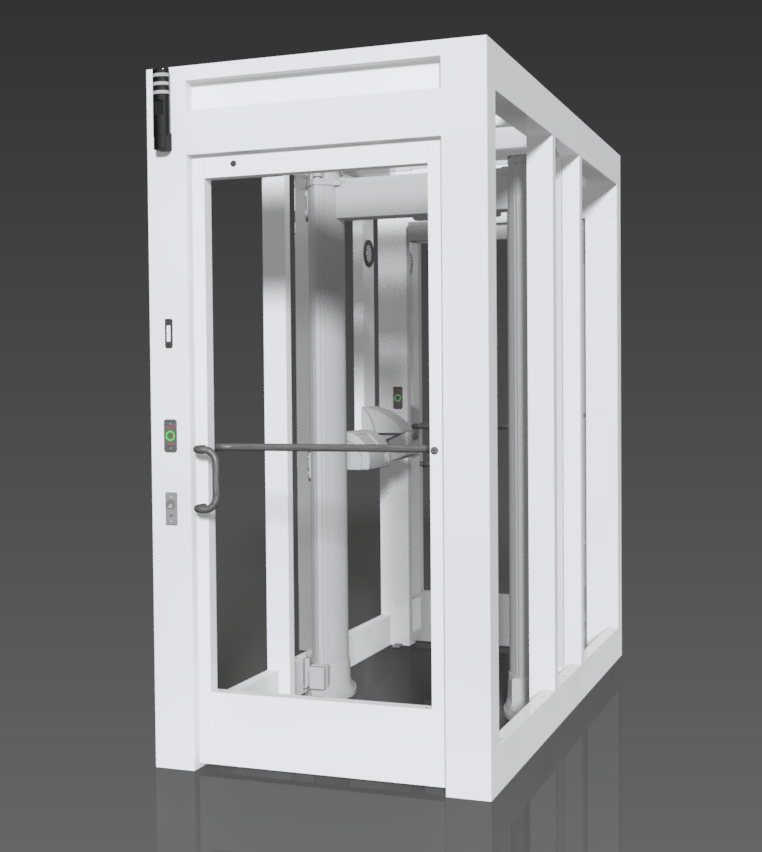 Features of Our Access Control Systems Include:
To the left of this text, you will find a digital rendering for a standard, one-way port with included metal detector. However, this is only an example, as each smart access control system can be one-way, or two-way. Additionally, a wide range of features are included, or can be added to enhance the security levels of your site, these include things such as upgraded bulletproof glass, exit land breach control, and anti-passback or anti-piggybacking technology. 
At Isotec, we understand that there is no "one size fits all" solution when it comes to smart access control, and that different markets require different solutions. It is because of this that every one of our systems is created to be unique, and site-specific. This means that no matter the facility, or the specifications, we are able to design safety entrances & access control system that will increase your security.
Our access control systems are meant to ensure that your company/business, as well as the people within are protected. Contact us today to learn more about how we can help protect you with out site-specific access control solutions.