Access Control for Improved Courthouse Security
Today's security threats are more complex and challenging than ever. Mass shootings and terrorist attacks have changed the security landscape dramatically, forcing security practices to evolve rapidly. In today's world, anything can be a target, especially government buildings such as courthouses, leaving millions of people vulnerable to attacks.
The Department of Homeland Security and Federal Bureau of Investigation warn that with the current evolving and diversifying Homeland threat environment and recent occurrences involving small arms operations at home in the United States confirm the need for continued vigilance and situational awareness. Both agencies are recommending additional steps towards federal courthouse security systems including courthouse access control and surveillance.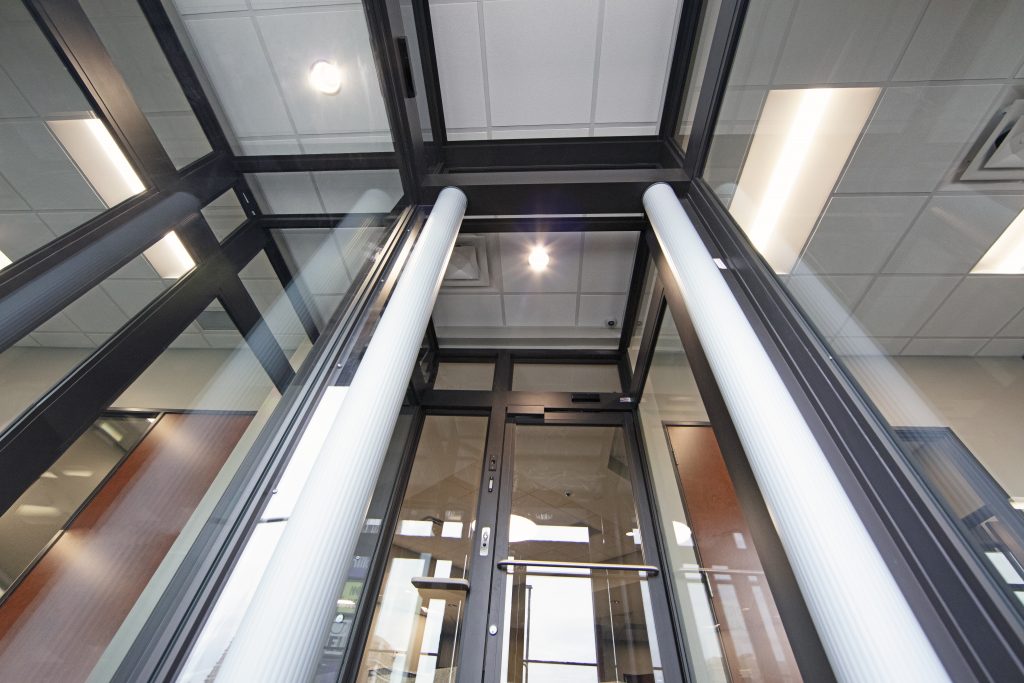 Lane Security Systems for Courthouses
In response to recent events involving the introduction and use of firearms, attention has focused on access control for courthouses. The walk-through metal detectors for courthouse entry must ensure compliance with the high levels of courthouse security required while allowing easy access to visitors and employees at the courthouse.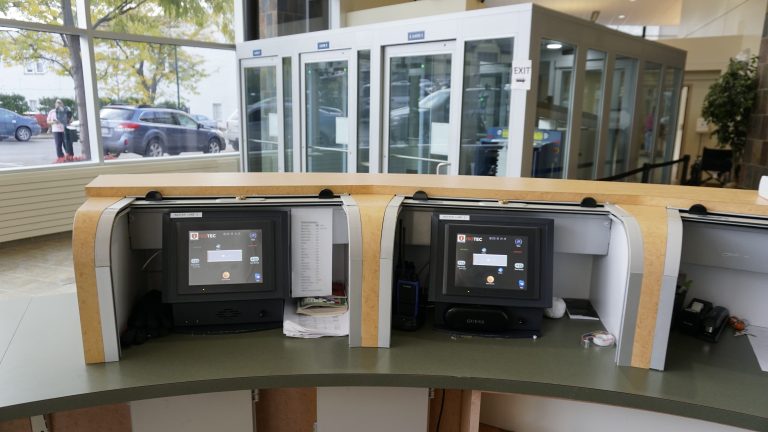 The primary purpose of courthouse metal detector entrances such as walk-through metal detectors, and other lane security systems for courthouses, is to detect the entry of weapons into the building. Once discovered by the courthouse's metal detector, it becomes necessary to isolate the weapon and the individual carrying it with minimal risk to law enforcement and the public. A combination of walk through metal detectors and a weapons detection mantrap work together to stop a lone shooter or small armed group from moving beyond the entry point of the courthouse. This courthouse access control system also protects security personnel and law enforcement by not exposing them to these ambush type attacks.
Further security is provided through Exit Lane Breach Control (ELBC) technologies. ELBC for courthouses provides additional entry security by preventing unauthorized access via the courthouses exit lane.

Isotec is committed to courthouse access control and ensuring a safe environment in public, private, and government workplaces. Our team specializes in preventing security breaches and violent crime with trusted courthouse security entrances. Our courthouse metal detector entrances can not only ensure that your building is protected but can save you money by reducing the required amount of human resources needed for security. To learn more about courthouse security solutions and how Isotec can improve the security and safety of your building, contact us today.
We are honored to be Designed Qualified Anti-Terrorism Technology by the Department of Homeland Security. We have several base products listed under our GSA contract and are privileged to have crafted unique systems for several top government facilities. Please reach out to see what our team can do to create the perfect Safety Entrance for you.