At Isotec Security, Inc, we pride ourselves on consistently being on the cutting edge of security technology; This is one of the reasons we strictly use Ceia metal detectors in all of our standard units. The newest innovation by the Ceia team is among the most groundbreaking we've ever seen, and we are thrilled to be one of the first retailers with access. The OPENGATE metal detector is a portable column system with incredible discrimination capabilities and massive throughput rates.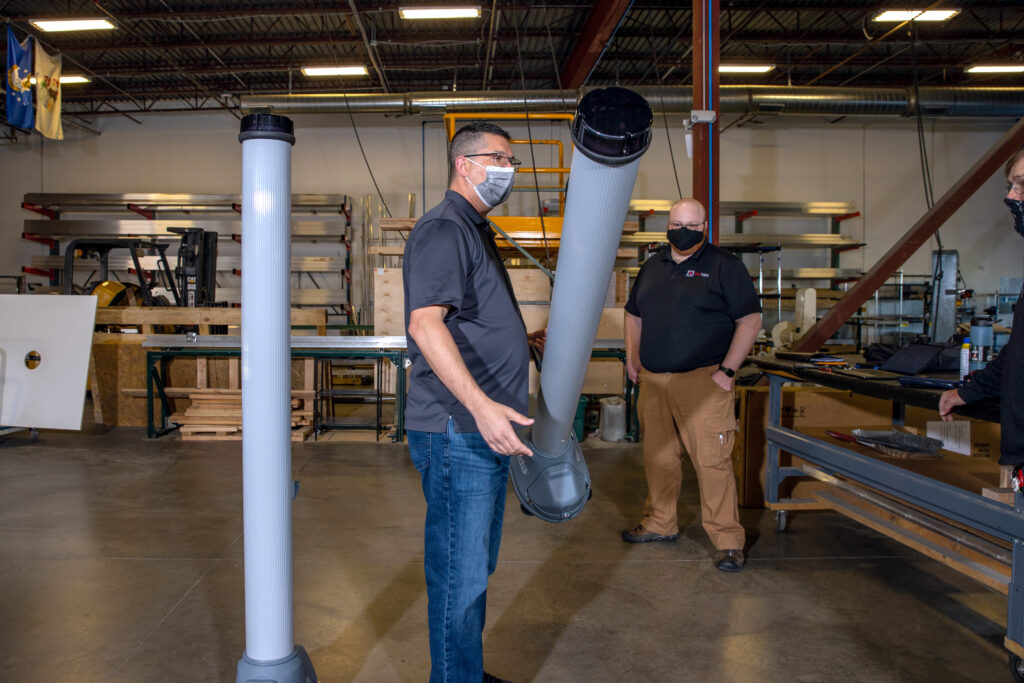 Portable doesn't always mean easy to move, but with OPENGATE, the 25-pound system has comfortable handles to make relocation hassle-free. Many public areas that need security do not have space or financials for dedicated safety entrances, but this affordable technology can be quickly set up or stored away without disrupting business as usual. This opens up new security options in areas that were once blocked by stair or elevator obstacles. OPENGATE also allows for more than one location to be secure throughout the day, moving the security to where it needs to be when it needs to be there.
OPENGATE is a wire-free weapons detection unit, its portability is not tied to locations near outlets. Outdoor venues can utilize it without worrying about extension cords or even the weather. Shockingly sturdy, the columns can withstand rain, wind, and extreme temperatures for extended periods. Not falling victim to the short use time most battery-powered tech has, this unit can run all day. Each column has slots for 2 batteries that can be switched out and charged for uninterrupted service.
Within a minute, OPENGATE can be up and running. Handling large crowds with ease, the unbelievably high throughput can be credited to its precision detection. Strictly looking for firearms, everyday metal objects can pass through with a very low false detection rate. Water bottles, phones, keys, vapes, and even tablets no longer present the same slowdowns that past metal detectors experience.
Questions? Please reach out and we can help with any inquiries, including pricing and leasing options!