Synergy Universal & Access Control Electronics Security OS: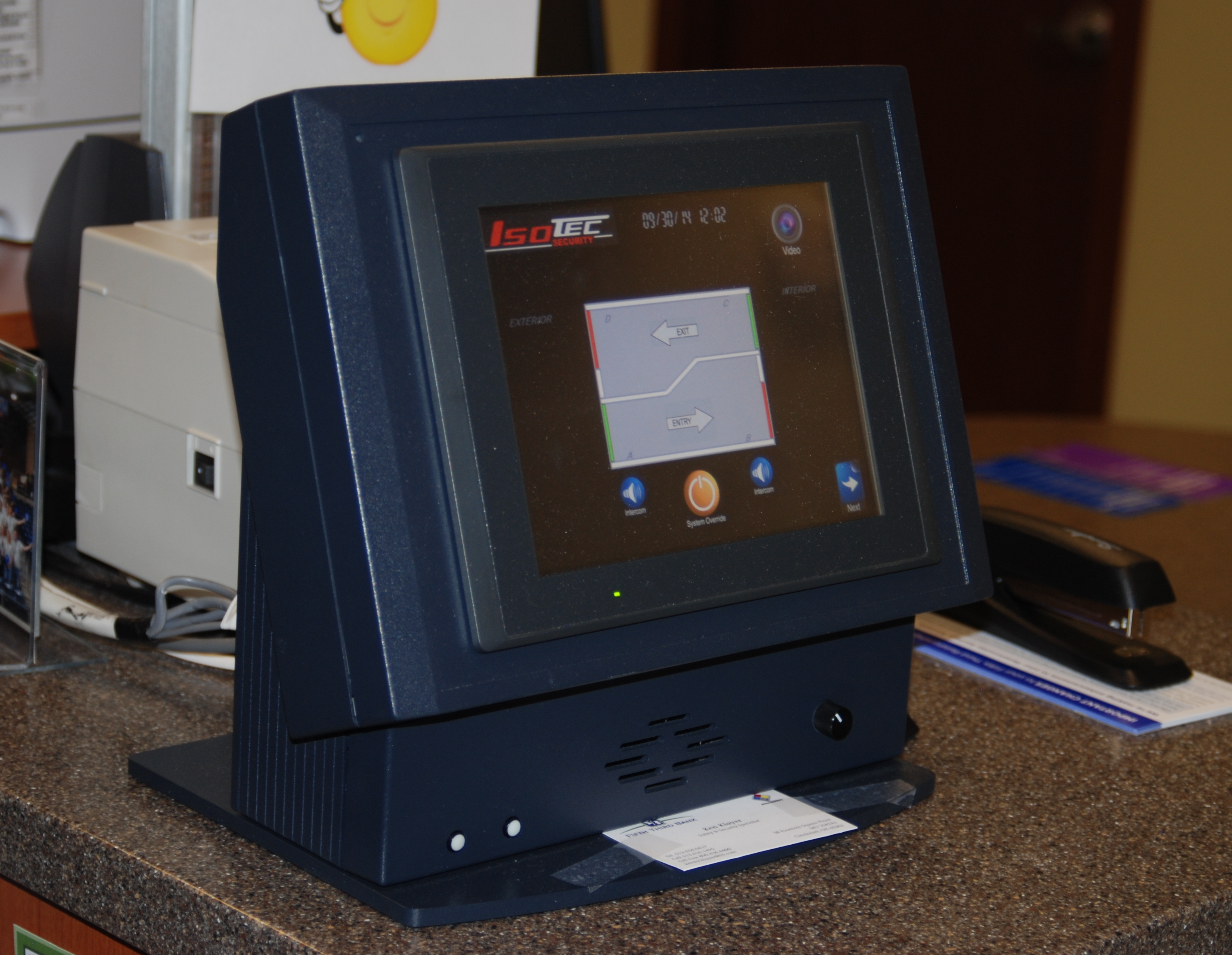 Isotec's Synergy Universal operating system is truly one of kind. The OS governs the ladder logic that runs our Safety Entrances® and Access Control Entrances. Isotec engineers have taken our base operating system a step further and developed our Access Control Electronics (ACE) package for DIY types that may want to repair old security vestibules or build their own.
The ACE architecture and adaptability can also serve as the electronics foundation for converting any vestibule area into an interlocking door system. The technology incorporates Isotec Security's Programmable Logic Controller, Three in One Color Touchscreen Console, Power Supply, and Associated Cables, a step by step pictorial for installation, operator's manual is also provided, and Isotec's renowned technical support services. Installation and testing takes less than 4 hours. Isotec can also provide for onsite installation support services to ensure proper installation and proper operation.
To learn more about our ACE Security Operating System call 303.974.7699 or contact our Sales Director Matt at msamels@isotecinc.com today!
Download our free product brochure here: Access Control Electronics
Features of The ACE:
The standard features for our Access Control Electronics system include our Synergy Controller Assembly, Enclosure with Hinged Cover, Isotec Interface Mother Board, PLC Controller with expansion modules and Internal Cables, Synergy Media Switcher and with 12 volt D.C. Camera Power Supply, UL Listed Emergency Release Board, Synergy 3 in 1 Operator Console with Current Software, Power Supply 24VDC@6Amp rated UL Listed with 6' cable, Interconnect 100' Cable, Plenum Rated (Not Shown), Synergy Intercom Door Station & Mounting Box, Inovonics Wireless Receiver and 4 Two Button Wireless Transmitters, Installation and Maintenance Manuals and Entrance Lane Voice Prompts.
Please Note:
Isotec provides certified installers and technicians for installation and support services. The price for ACE does not include in-depth installation support or technical support services related to hardware issues. Isotec considers the ACE package only suitable for professionals that are factory certified and have abundant experience with installing and servicing Isotec products.
Isotec programmers can also re-configure the standard ACE scenario of operation to meet specific functionality requirements. The re-programming fee starts at $450. Depending on the security requisites and desired entrance functionality, ACE comes either with either hardwired or wireless connectivity. Either configuration can include remote diagnostics capabilities to reduce technician services and support cost.
For more information about the ACE or for general questions concerning Isotec Security Entrances contact our Sales Director Matt at msamels@isotecinc.com, or call us at: 303.974.7699.