What are the risks of security tailgating?
For those in the security industry, tailgating is a common and under-addressed concern. Nearly every industry has facilities that could be easily compromised by a tailgating incident. Tailgating and Piggybacking both refer to unauthorized individuals gaining entry to areas that should be off-limits. Piggybacking is potentially more nefarious as it requires an authorized person to grant access to the threat, usually by something as simple as giving out their keycard or credentials, usually based on deception. Tailgating refers to the threat following the authorized individual in without their knowledge. While not synonyms, they are often used interchangeably and both lead to the same disastrous outcome.
Why is it important to address?
The security risks of tailgating are obvious – not only are the valuable, expensive, dangerous, or sensitive items and information now accessible to an unauthorized individual with potentially criminal intentions, but staff in that area are at risk as well.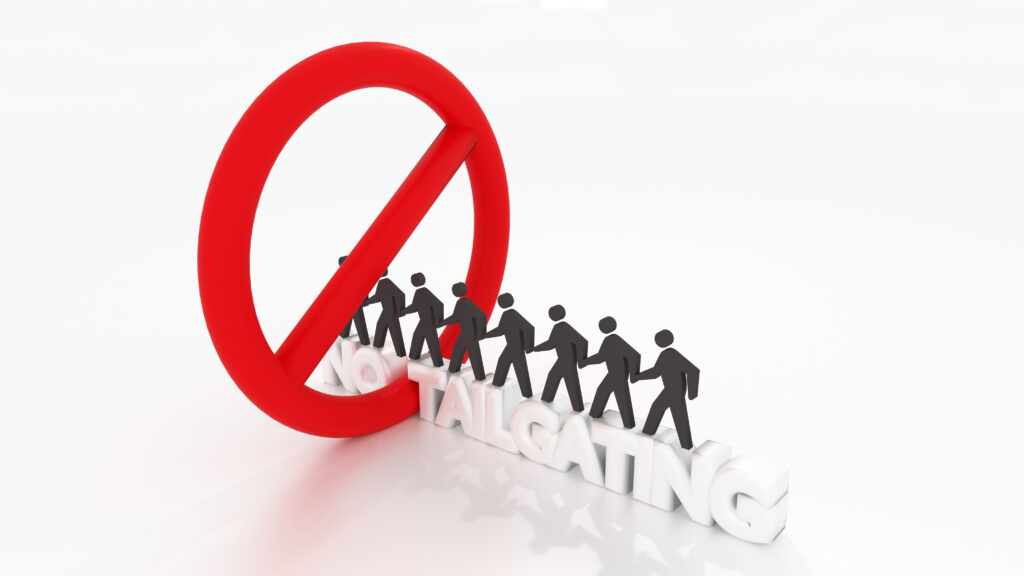 Control your access points
Many companies feel confident with the access control solutions they have in place. Keycards and codes keep their valuables safe, however, without anti-tailgating security solutions, it's just a matter of time until someone sneaks in. Often, a "piggybacker" will call out to an authorized employee opening the door and ask for them to hold it open for them. This can make for an awkward situation, and all too often, good etiquette wins out over good security practices. Tailgating is more likely to be done covertly, where an unauthorized individual waits outside the door, catches it before it closes, and enters quickly after an employee leaves the area. 
It's difficult to overcome the threat of tailgating and piggybacking through employee awareness alone, and the responsibility for keeping a facility safe should not fall entirely on staff either. Thankfully, there are security solutions like Isotec Security's anti-tailgating mantraps, which can greatly reduce the risk of tailgating. These systems are programmed to keep access doors locked when tailgating has been detected and annunciators will provide occupants with instructions on how to proceed. Your current access control system is easily integrated to seamlessly add another level of protection without a lot of re-training.
When you're ready to take your anti-tailgating defenses to the next level, give the security experts at Isotec a call at 303-974-7699. Whether you need an entirely new system or anti-tailgating technology incorporated into existing access doors, we'll design a solution that meets your facility's fit, form, and function.